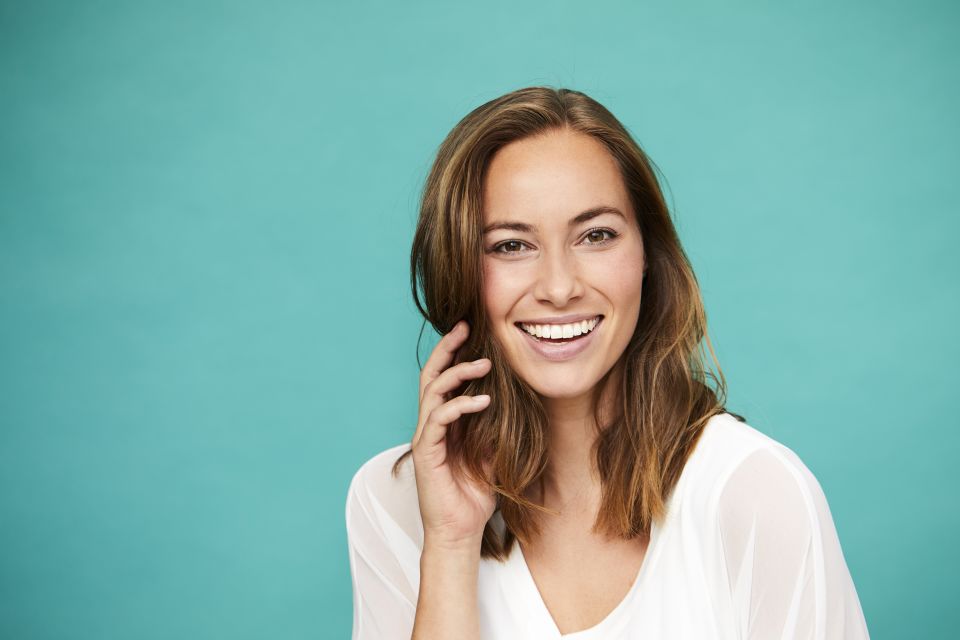 Ready to get started?
Schedule In-Person Appointment

Prefer to do it yourself? Use our convenient scheduler to book an appointment that fits your needs.

Call Now

Call 972-378-3601 to book your appointment and ask any questions you may have.

About Us
Comprehensive Dental Care at Tennyson Lake Dental in Plano, Texas
Welcome to Tennyson Lake Dental! Regardless of whether you are in need of emergency dental care, a regular check-up, or simply some cosmetic teeth whitening, rest assured that our entire staff at Tennyson Lake Dental is dedicated to making your experience as pleasant and stress-free as possible. We are a team of professionals that work passionately to provide quality service and individual attention to each and every one of our patients in Plano, Texas. Each smile is unique and requires individualized care. You can trust that our expert team at Tennyson Lake Dental can satisfy all your dental needs. We provide a wide range of dental services, treatments, and procedures.
Dental Services Provided at Tennyson Lake Dental
At Tennyson Lake Dental, we offer a wide variety of dental services to meet your oral health care requirements in one convenient location. Our patients in Plano, Texas can visit us for everything from a simple check-up to relief from a sudden toothache or a more complex restorative procedure such as a custom-made crown. Here is a brief overview of the services we offer at Tennyson Lake Dental.
Comfort Dentistry
Are you suffering from a toothache, a lost filling, painful gums, or a damaged tooth? Our dental team at Tennyson Lake Dental can identify your particular problem and provide a stress-free treatment with your comfort in mind. Our highly trained technicians, hygienists, and dentists will employ the most up-to-date methods and innovative technology to administer care that is accurate, effective, and affordable. From new fillings to TMJ/TMD treatment, at Tennyson Lake Dental, we ensure that our patients receive the care necessary to enjoy healthy teeth for years to come.
Restorative Dental Care
Regardless of how rigorously you care for your teeth, over time, you may suffer physical trauma that results in weakened, chipped, or missing teeth. These conditions can compound and lead to a bite misalignment, bone degeneration, or even further tooth loss. However, at Tennyson Lake Dental we can customize a treatment plan for veneers, crowns, dentures, or dental implants that will restore your smile and promote overall excellent oral health. Restoring your ideal dental structure not only improves your appearance and oral health, but also prevents adjacent teeth from shifting and eliminates the discomfort of a misaligned bite.
Get Your Regular Check-up and Professional Cleaning
At Tennyson Lake Dental, we firmly believe that the best dental care is preventative dental care. Our goal is to help you maintain an effective routine for oral hygiene so that you are able to prevent tooth decay and avoid the cost and effort of dealing with cavities and gum disease. You can safeguard your smile with a visit to Tennyson Lake Dental every six months for a professional cleaning and dental exam. The dental team can remove stubborn plaque and tartar buildup that regular brushing simply can't handle as well as identify the warning signs of decay and damage that would normally go unnoticed.
Teeth Whitening
Everything from diet and personal habits to the normal effects of aging can leave even the healthiest teeth faded or discolored. We offer the highly effective Opalescence™ whitening procedure that requires only a short visit to our offices at Tennyson Lake Dental, or you may prefer the convenience of whitening kits that you can use in the comfort of your own home.
Emergency Dental Care at Tennyson Lake Dental
If you have experienced physical trauma such as a chipped or broken tooth or if you are suffering the pain of an aggravated abscess, Tennyson Lake Dental in Plano, Texas can provide the relief you need. For emergency dental needs during standard business hours, just call 972-378-3601 to consult with our helpful staff. If you are unsure if we provide a particular service to meet your individual need, please do not hesitate to call us at 972-378-3601 for further inquiry; we are happy to answer any questions you may have.
State-of-the-Art Technology
Here at Tennyson Lake Dental, we utilize the most advanced, up-to-date technology in order to diagnose and treat dental problems with the highest level of accuracy and effectiveness. You no longer have to deal with time-consuming, uncomfortable traditional dental x-rays. Instead, at Tennyson Lake Dental we use non-invasive, painless equipment to instantly produce high-resolution dental images and x-rays that allow our dentist to identify problems such as tooth decay, worn enamel, gum disease, or micro-fractures that would normally remain undetectable and untreated.
We are able to reduce the duration of your dental visit to Tennyson Lake Dental by using the iTero Element digital scanner to quickly obtain an extremely high-quality image of your entire dental structure. You are able to see not only the current condition of your teeth, but also a before-and-after-simulation of your ideal smile – and this is all done without the discomfort of using dental trays and impression goo to produce a physical model. The iTero Element scanner is non-invasive, convenient, and comfortable for dental imaging while allowing our dentist to deliver a higher level of care to our patients in Plano.
Schedule Your Appointment with Tennyson Lake Dental Today!
Don't wait another moment to see our dental team at Tennyson Lake Dental in Plano, Texas! Call us at 972-378-3601 to schedule your visit and start enjoying your ideal smile!